Key People that you will be working with...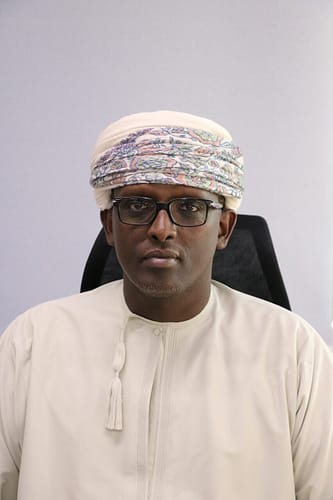 Dalmar Jama BSc Hons MIEE
Chief Executive Officer
28 years of experience in Oil & Gas projects, Operations and Maintenance. In depth study of Control & Automation engineering and Electrical engineering from the UK with a variety of professional and EP business management training from Shell Global Solution. A strong all-round engineer with experience in detailed design, construction, operation readiness, commissioning and maintenance. I have the ability to translate project requirements into specific tasks to all disciplines and the skill to oversee integration and delivery. I have proven record of accomplishment and performance in commission systems such that they conform to the design specifications in a safe manner. My personal interest is in talent development and hence I have trained to become a certified assessor of new staff in addition to coaching and mentoring new graduate engineers.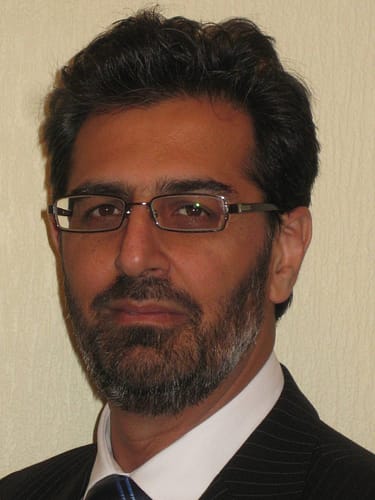 Taher Khokhar BSc Hon CEng MIEE PMP
Chief Operating Officer
Taher has been responsible for the delivery of numerous projects for control systems, Concepts, FEEDs, Design, Construction and Commissioning predominantly in Oil & Gas and Water. The most challenging projects have been in China, Libya and Oman which involved negotiating contracts, managing delivery and completion. His core experience in control systems, contracts and project management for a diverse range of projects is invaluable in assuring client requirements and expectations are realized. His energetic contribution towards project delivery has proved to be essential for the successful completion of Abalto projects. He is highly experienced and aware of issues and risks from ground up site construction to drivers at the sponsor level and is excellent at stake holder expectation management and communication.
His efforts in the development of Abalto in Oman over the past 8 years have resulted in establishing an excellent reputation for the company with majors in Oman.  He is now spearheading the provision of Abalto solutions in OT Cyber Security for critical infrastructure companies and Wind & Solar Renewable solutions for Enhanced Oil Recovery and Power Generation.
Ahmed El-Minshawy BSc MSc PMP
Project Manager
Ahmed is a very experienced Project Manager with extensive Engineering, Construction and Commissioning expertise in Oil, Gas, Thermal and Power Generation projects.  He has a Master of Science in Modeling and Control for HRSG in Combined Cycle Power Plants in addition to his Bachelor Degree in Computer and Control System Design.  He has been working on PDO, ORPIC and OGC projects since September 2012.  Ahmed's high level workmanship and diverse skills in interface design, coordination, project management, installation and commissioning earned him the recognition to lead the Coastal Commissioning team of all PDO south Oman Projects.  He is delivery oriented with light hearted nature that allows him to influence and convince his team to focus on timely delivery.  Extensive project management knowledge as well as continuous learning enabled Ahmed to get PMP certified.  Ahmed's skills in coordination, project management, earned him the recognition to be the Project Manager of many of or companys' Engineering, Construction and Commissioning Projects.
Amir Ali BSc
Lead Control & Instrumentation Engineer
Amir has been responsible for supporting and delivery of numerous projects related to C&A for control systems including Concepts, FEEDs, Design, Construction and Commissioning predominantly in Oil & Gas and Petro-Chemical sectors.  Currently he is involved in supporting Gas Compression projects for the last two years to PDO in Oman.  His versatile experience in handling all phases of Control & Automation projects in Technical as well as Managerial terms gives the flexibility to cover and support multiple projects and assuring client requirements and expectations are realised.  His contribution towards project delivery of recent two major projects has added value in the list of projects completed by Abalto. His rich experience and awareness of issues and risks throughout the complete project life cycle makes him a very important member of Abalto family.
Amr Dawood BSc
Lead Systems Engineer
Amr is very skilled and experienced in engineering design, implementation, interface management and has experience of the full project life cycle from FEED, Detail Design, FAT and site Commissioning and Startup in Oil & Gas, Petro-Chemical and Power stations.  He has worked in many large scale projects with Yokogawa UK, Holland and Middle East.  Currently he is involved in supporting Gas Compression projects for the last two years to PDo one of the major Oil & Gas Operator in Oman.  He has the experience of tackling challenges and usually works under pressure by developing practical and effective solutions.  He always works to deliver expected results on time in a team effort.
Amiel Pepito BSc
Lead Electrical Engineer
Amiel has been responsible in the delivery of numerous project related to E&I for FEED, Construction, Commissioning & Start-up for Process & Utilities System predominantly in Oil and Gas sector.  His high level of workmanship, skill, experience and dedication able him to deliver various project that ensured that Quality standard are maintained and followed as per Client Engineering System Standard practice.  With his interpersonal skills and strong analytic ability, team building, problem solving and communication skill will influence and convince team to focus to deliver on timely manner.
He is now the Lead Electrical Engineer for Abalto and currently working as Commissioning and Start-up Engineer for PDO Marmul Cluster where he has delivered results and established an excellent reputation for Abalto.
Amiel Dejino BSc
Lead Mechanical Engineer
Amiel is a dynamic, qualified and experienced Mechanical Engineer with expertise in providing support for various operations and projects willing to take a responsible position to make use of my experience and skills in any organisation providing engineering leadership for all product and system design engineering requirements.
Amiel also has has extensive experienced within GTL (Gas to Liquid) Oil & Gas, Refinery, Geothermal Power Plant industries and Manufacturing industries including on-shore gas processing and refining complex in operational and multi-skills roles such as Commissioning Engineer, Mechanical Engineer and QA/QC Engineer.  These experiences have been obtained over 17 years in a varity of positions from Fabrication & Installation, Construction & Commissioning, Operations & Maintenance to organising and executing of works.
Amiel has comprehensive knowledge in computer and software applications with flexible and adaptable working in a progressively changing work environment and is fully conversant in HSE legislations with a high regard for safety in the workplace at all times.
Elmer Sebial BSc
HSE & Quality Engineer
Elmer is an occupational safety professional who have over 13 years experience in Health and Safety Management in Oman, Saudi Arabia, Qatar, Kuwait and Philippines for multiple industries in oil & gas, maintenance & shutdown, heavy construction, metro railways, roadworks, power transmission, telecommunication and manufacturing industries.
In his capacity as HSE he has the experience to conduct hundreds of safety and health inspections and audits including incident investigations.
As an HSE professional it is normal to encounter challenges in regular basis with the most recent challenge in a metro project in Riyadh was to successfully manage a 120 Ton Launching Girder Machine in Tandem Heavy Lifting in the middle of a busy highway which include traffic management.
Elmer is passionate in bringing a positive safety culture in the workplace in each project he is involve with.