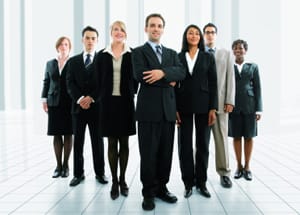 Thank you for taking the time to visit our site.
What we want to shout about is our diverse project engineering, construction and commissioning experience with the aptitude to pick up your requirements quickly, engineer the solution and deliver on time to the expected high quality and international standards.
We provide engineering, construction, commissioning and start-up services for Oil & Gas, Energy and Water projects.
We rise to challenges with a Can Do attitude so please Consider it Solved… Consider it Done!  This is our ethos.
There is more to Our Company than appears here and if what we have published here does not fully meet with your requirements, please email us or even better pick up the phone.
tage.
So Why Us
You will benefit from our broad project experiences, flexibility and quality engineering.
We conduct every project we engineer in an alliance, an extension to your company, and pride ourselves in delivering to expectations.
All clients, existing and new receive a first class professional service.  At every opportunity Abalto provides advice and we apply value-engineering principles on every project.  The presence of our company logo has given our customers an assurance of first class service and ongoing support.
As a company we have embraced change and have grown due to our ethos of delivering excellence with ownership coupled high quality of engineering effort of the latest technologies.  Abalto believe in applying new technologies to your advantage to leverage your plants performance. We are Automation Control Systems Experts.
Abalto provide control systems to meet stringent requirements for practically every known industry and process.  Ultra high-speed control, monitoring, diagnosing, safety systems, Man-Machine Interfaces and information analysis and distribution are available to you to meet your needs in your plants, due to our experience in a diverse range of processes and technologies.
Abalto offers turnkey packages to industry, including, control, mechanical and electrical design, supply, installation, construction, commissioning and post project implementation support services, of expertise, plant and equipment.
Abalto has now entered into new markets including Pakistan and Algeria to offer its services.  Our aim is to leverage our existing capabilities by extending to conduct projects in these countries.
We are Global
You will benefit from our broad project experiences, flexibility and quality engineering.
Consider it Solved... Consider it Done!
If you have a project in mind, please do send us a brief decription of your requirements and let's see if we can help.